Research Areas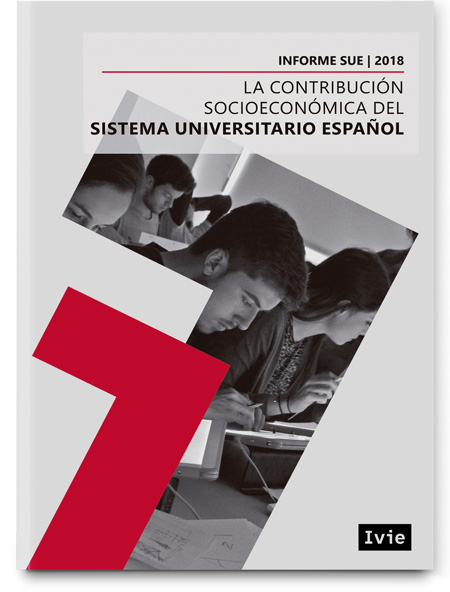 The social and economic contribution of Spanish universities
Project start date: 2017
Year of publication: 2019
Funding institution: CRUE y Conferencia de Consejos Sociales
The aim of this project is to analyze the social and economic contribution of the Spanish University System from a rigorous perspective, based on the abundant information available on universities and their environment. The expected result is a broad empirical assessment of the social and economic contribution of Spanish universities offering an accurate response to the following questions:
What is the outcome of the activities carried out by the Spanish University System regarding teaching, research or technological development, innovation and knowledge transfer?
What impact do the activities carried out by Spanish universities have on the economic activity and employment of graduates?
To what degree does the production system make use of the qualified human resources provided by the Spanish University System?
What is the economic (public and private) outcome obtained from Government or family expenditure on universities?
To what extent is the university the key to equal opportunities and upward social mobility?
What effect does higher education have on culture, lifestyles and social participation of university students?
How does the Spanish University System contribute to economic growth?
Recommended citation
Pastor, J.M. (dir.), J. Aldás-Manzano, F.J. Goerlich, P. J. Pérez, L. Serrano, A. Catalán, Á. Soler, I. Zaera and S. Mollá (2019). La contribución socioeconómica del sistema universitario español: Informe SUE 2018. Madrid: CRUE (Conferencia de Rectores de las Universidades Españolas): Conferencia de Consejos Sociales.
RESEARCH TEAM
Universitat de València and Ivie
Universitat de València and Ivie
Universitat de València and Ivie
Universitat de València
Pedro J. Pérez
Universitat de València and Ivie
Universitat de València and Ivie