People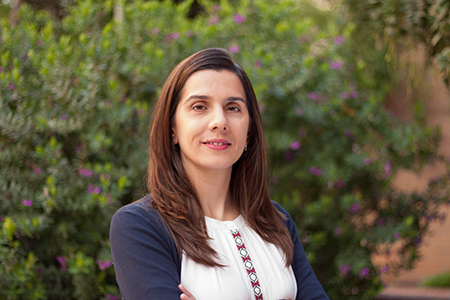 Belén Miravalles Pérez
Holds an honors degree in Documentation from the Polytechnic University of Valencia(2004) and a degree in Librarianship and Documentation from the Universitat de València (2001).
She joined Ivie in 2008, where she is responsible for the Institute's library and document management.
She supports research by searching for information and helping update Ivie's websites, the ABACO Observatory, and researcher profiles and the scientific dissemination of their work. She is also in charge of the ABACO twitter account and helps the communication area compile news and disseminate the Institute's activities.