People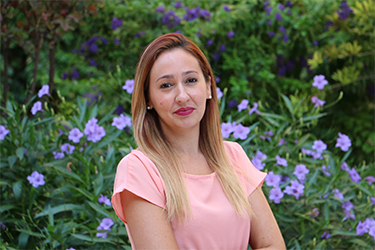 Mª Cruz Ballesteros González
She holds a BA in Fine Arts (2010), specializing in graphic design. Upon completing her university studies, she worked at the Department of Culture of the Valencia City Council in the exhibition division, where she was responsible for designing the displays.
In March 2018, she joined Ivie's Design and Editing Department as a graphic designer.
Her tasks include the design and layout of reports and other dissemination documents.