Research Areas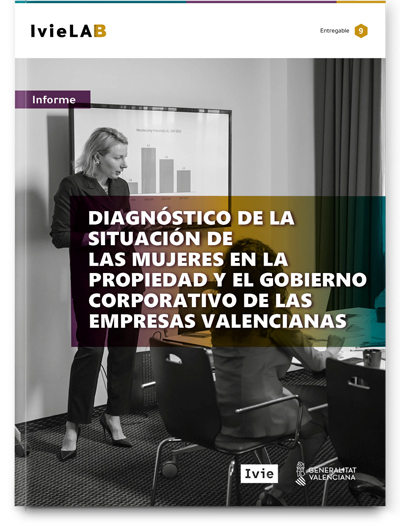 IvieLAB - Analysis of the presence of women in management positions in Valencian companies
Project start date: 2022
Year of publication: 2022
Funding institution: Generalitat Valenciana
The study aims to make a first assessment of the situation of women in management positions in firms in the Valencian Community. The project will examine the degree of participation of women in capital structures, corporate governance and management in different types of firms and in different scenarios.
The project includes data on firms of all sectors, sizes and characteristics. The analysis of the similarities and differences across sectors, provinces and industries is an important step to establish policies that reduce inequalities and improve the governance and competitiveness of Valencian companies. The study will allow to identify advanced contexts in the search for gender equality and to investigate possible barriers or facilitators, suggesting possible public policy levers that contribute to gender equality in Valencian companies.
The project will be developed with secondary data from the SABI database with information on more than 315,000 Valencian companies.
RESEARCH TEAM
Universitat de València and Ivie
Universitat de València
María Iborra Juan
Universitat de València and Ivie
Universitat de València e Ivie