Research Areas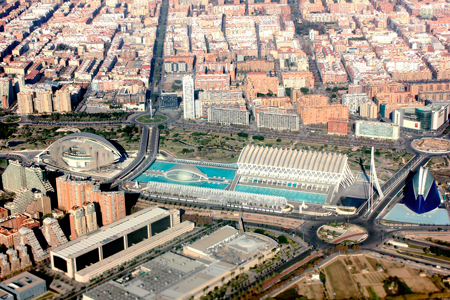 Strategic plan for the Valencian economy
Project start date: 2014
Project end date: 2014
Funding institution: Conselleria de Economía, Industria, Turismo y Empleo de la Generalitat Valenciana
Commissioned by the Valencian Ministry of Economy, Industry, Tourism and Employment, in 2014, the Ivie focused on five major areas with the objective of improving the competitiveness of the Valencian Community:
The Valencian economic model and 2015-2020 Competitiveness Plan: the definition of a new growth pattern for the next five years, based on an analysis of the competitive position of the Valencian Community in Spain and Europe, accompanied by a chart with which to follow the achievement of the set objectives.
The Industrial Policy Strategy 2020 (EPI V2020): by means of a Technical Assessment and Monitoring Commission, the Ivie carried out an assessment of EFI V2020 through the continuous updating of control indicators along with monitoring the extent to which the 25 priority actions have been implemented.
Smart Specialization Strategy for Research and Innovation (RIS3-CV): Ivie's technical assistance in defining the context indicators and results which have become part of RIS3-CV
The Horizon 2020 Programme: drawing up a document with the planned actions to be carried out by the different agents of the Valenciana R&D&I system, in order to maximize returns form the Horizon 2020 European competitive funds.
And technical assistance in the preparation of reports, presentations and treatment of statistical data demanded by the Ministry for disseminating results and activities related to the level of regional competitiveness.
RESEARCH TEAM
Rei Jaume I Awards Foundation and Ivie
Universitat de València e Ivie