Research Areas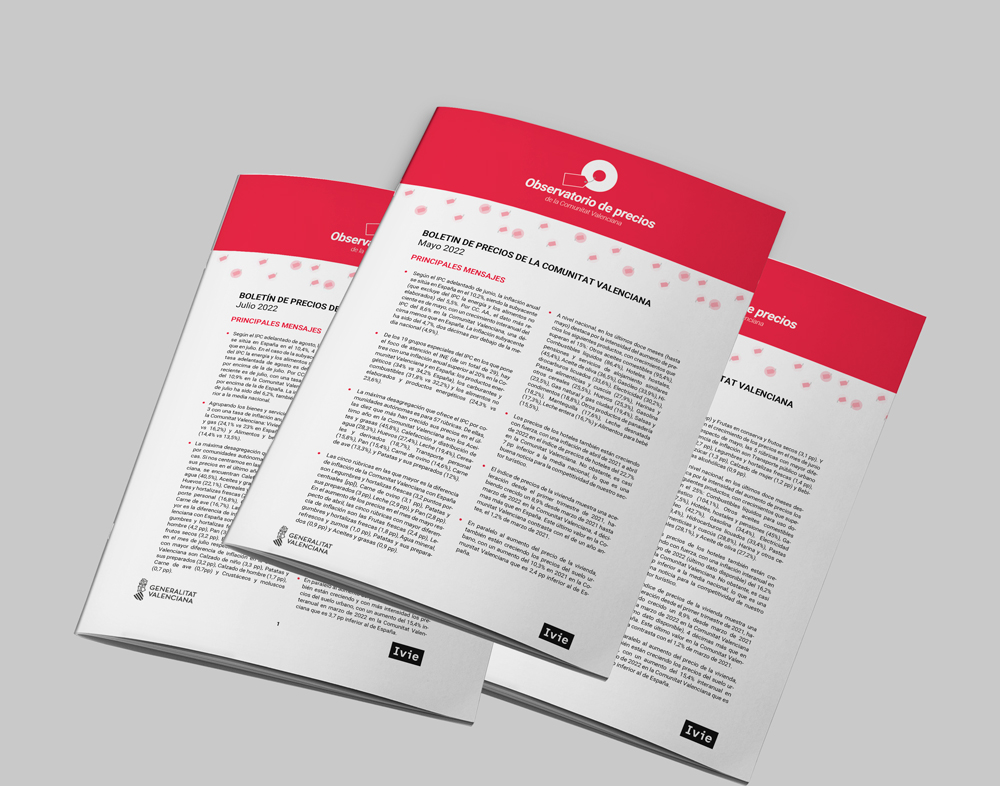 IvieLAB - Indicators of price effects in the Valencian economy. Price-monitoring Observatory of the Valencian Community
Project start date: 2022
Project end date: research in progress
Funding institution: Generalitat Valenciana
The Ivie has developed through the IvieLAB project, a Price-monitoring Observatory of the Valencian Community, an initiative promoted by the Valencian Regional Government, whose objective is to monitor the effects of the evolution of prices in the economy of the Valencian Community in comparison with Spain and other Spanish regions.
The Observatory aims to provide the tools to build a public system of information and provide a continuous price monitoring of products, goods and services that affect consumer impact the most.
The project includes a database with a system of indicators based on the detailed information of the Consumer Price Index (CPI), which is completed with other price indexes in different areas such as industrial, housing, urban land, trade and tourism.  It contains data which is updated on a monthly basis for the Valencian Community, the rest of the Spanish regions and Spain.
Data from Spanish official statistical sources will be used, especially the monthly data provided by Spain's National Statistics Institute (INE). Special attention will be placed on price indicators for products, with a detailed analysis of those that may be increasing excessively and of the underlying inflation that will reveal in greater detail the situation of the Valencian economy.
In addition to the database, the project will include a set of monthly reports showing a quantitative and qualitative analysis of the monthly price evolution in the Valencian Community.