Research Areas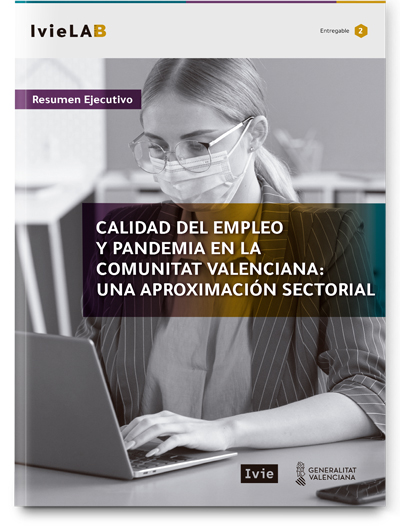 IvieLAB. Employment and the COVID-19 pandemic in the Valencian Community: A sectoral approach
Project start date: 2021
Project end date: 2021
Funding institution: Generalitat Valenciana
The aim of this study is to analyze jobs and employment quality in the Valencia Region from a sectoral perspective, with special interest placed on the impact of the pandemic and aspects such as the evolution of effective employment which considers both people affiliated to the Spanish Social Security system (including those who have been temporarily laid-off under the government's ERTE plan) and self-employed workers, in order to identify the sectors with the lowest quality of employment.
In addition, a proposal for a synthetic index to measure job quality will be developed offering a general view of the situation. Among the dimensions considered will be salary level and the relative capacity of the sectors to offer decent wages, as well as the limitations in this regard.
Finally, the report will include public policy recommendations and proposals aimed at improving the quality of employment in the Valencian Region, with special attention to the gender gap, youth employment and other measures to improve the employment situation of the most vulnerable groups.