Research Areas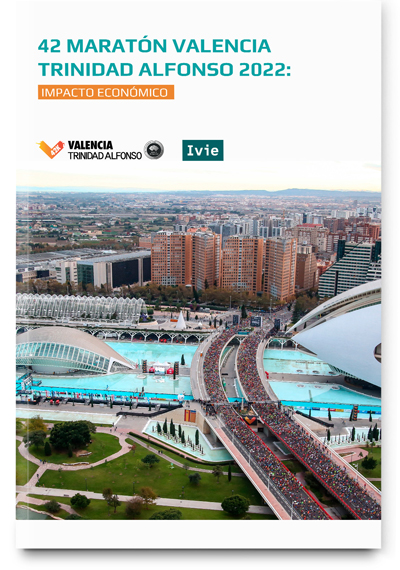 Economic impact of the 2022 Trinidad Alfonso Marathon
Project start date: 2022
Year of publication: 2023
Funding institution: S. D. Correcaminos
The aim of this project is to estimate the economic and fiscal impact of the 2022 Trinidad Alfonso Marathon. Unlike previous editions held in 2018 and 2019, this one does not include a qualitative analysis of the runners, the city and the organization of the race.
Recommended citation
Maudos, J. and E. Benages (2023). 42 Maratón Valencia Trinidad Alfonso 2022. Impacto económica. València: Fundación Trinidad Alfonso.
RESEARCH TEAM
Universitat de València, Ivie and CUNEF
Universitat de València and Ivie