News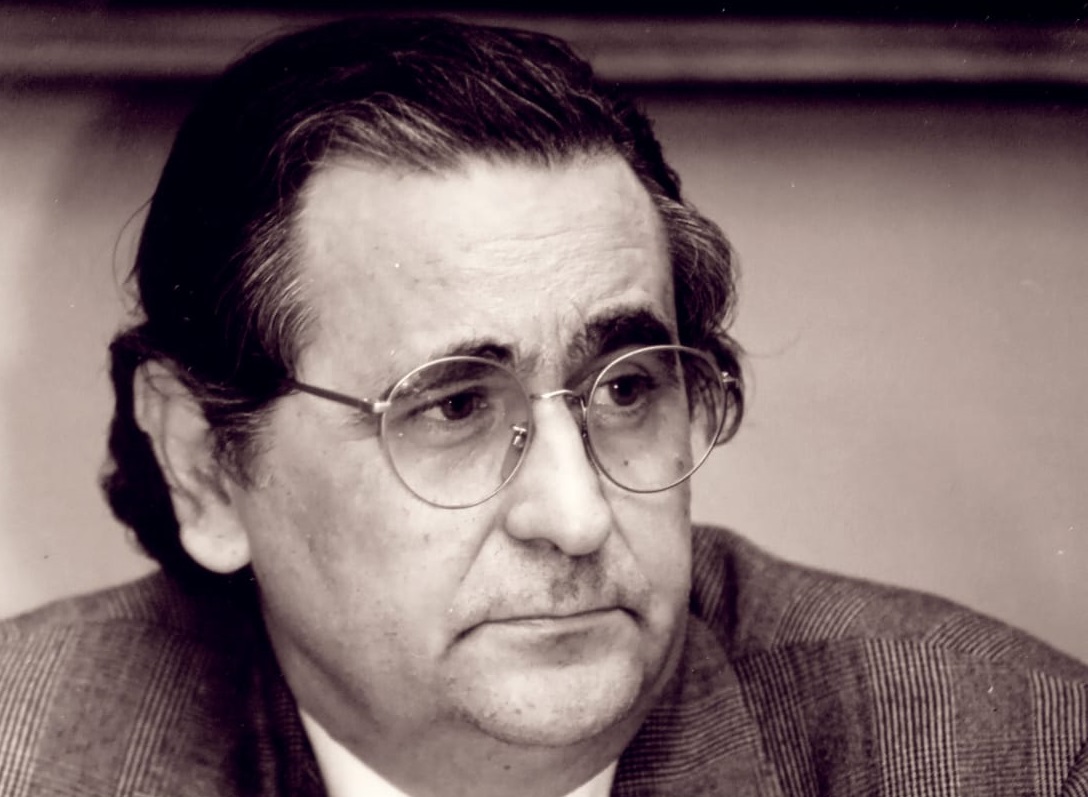 The Ivie mourns the loss of Emilio Tortosa Cosme and appreciates the trust he placed in the Institute
Economist Emilio Tortosa Cosme passed away on 6 November 2020 at the age of 78, leaving an indelible mark on the history of the Valencian society and also on the Ivie, an Institute he showed his support for and helped promote since its foundations
Emilio Tortosa Cosme passed away on 6 November 2020 at the age of 78. The Ivie deeply mourns the death of this special person, who supported the creation and trajectory of the Institute throughout his life and with whom the member of the Ivie enjoyed a long and strong relationship. The Ivie shares the grief of his family in these difficult moments.
The relationship between the Ivie and Emilio dates back to 1990, when the Institute was created and he was General Director of Bancaja, formerly known as the Caja de Ahorros de Valencia. His support for the creation and promotion of the Institute, which began as an initiative between the Valencian Regional Government and a group of university researchers, was key for other private institutions and companies to join in. In this way, it became visible to society that the Ivie was and is a project of general interest to all. This idea was upheld by Emilio Tortosa during his 11 years as member of Ivie's Board of Directors, until he left his position at Bancaja.
Emilio Tortosa was always very interested in areas that have become Ivie's characteristic lines of research. He promoted through the Bancaja Foundation a long-term collaboration in areas that have made the Institute unique, such as human capital. As a result of his encouragement, numerous books were published on the relationship between education and youth employment, as well as, the Human Capital Database and the Observatory for the labor market insertion of young people. In addition, his desire for knowledge to reach society led to the development of the Human Capital Notes, which were published on a monthly basis. In total, 145 notes were issued discussing subjects such as poverty, economic crisis, human development, employment, education and training, or entrepreneurship. He also encouraged the Ivie to deepen in the foundation-business concept in order to interpret the institutional nature of savings banks as firms that become stronger when they pursue general interests through social works, now called corporate social responsibility.
The mark left by Emilio Tortosa on the history of the Ivie will never be forgotten, it is present in the projects he promoted in a decisive way with his sensitivity and drive, and which the Institute continues to work on as they are still unquestionably important. These studies and databases currently found on the websites of the Ivie and the Bancaja Foundation will continue to remind us of Emilio. The Ivie was fortunate that his broad vision of the problems facing the Valencian and Spanish society strategically coincided with the Institute's objectives. He did everything reasonably possible to help and the Ivie greatly appreciates the trust he placed in the Institute. Rest in peace.
11 November 2020