News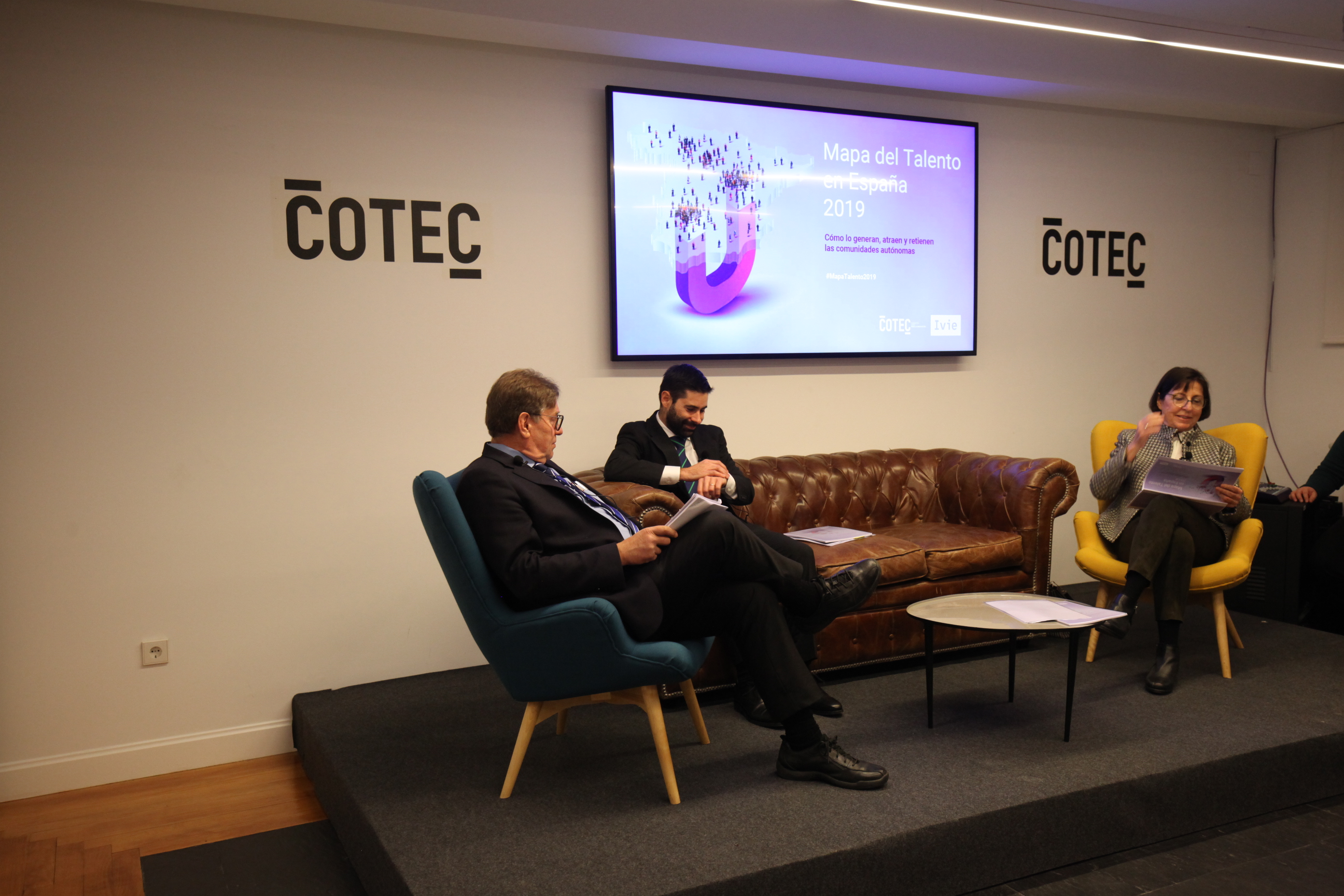 The COTEC Foundation and the Ivie have created the first talent positioning map for Spanish regions
Madrid, Navarre, Catalonia and the Basque Country are the top performers in Spain's talent ranking which is calculated by using 52 indicators that measure the use of talent in the Spanish regions
The first Spanish study that measures the ability to attract and retain talent across the 17 Spanish regions has been presented in Madrid by the Cotec Foundation and the Ivie.  This is the first such study that applies the Global Talent Competitiveness Index (GTCI) developed by INSEAD (Europe) Business School to the Spanish regions.
Madrid, Navarre, Catalonia and the Basque Country are the top performers in Spain's talent map, while the Canary Islands, Castile-La Mancha, Murcia, Extremadura and Andalusia trail at the end of the list. Regions in intermediate positions are Asturias, Aragon, La Rioja, Cantabria, Castile and Leon, Valencia, the Balearic Islands and Galicia.
The regional indices are calculated using 52 indicators grouped in 6 talent pillars: enable, attract, grow, retrain, vocational and technical skills, and global knowledge skills. Madrid takes the lead in all the pillars, except for enable and retain, where the Basque Country and Navarre, respectively, score higher.
From the twofold perspective of attracting and retaining talent, there are significant differences among regions. Regions in the northeast of the country top the talent ranking, while those in the extreme southeast perform poorly. The report includes a fact sheet that classifies each region according to each of the 6 pillars (14 areas and 52 variables) of the index and compares strengths and weaknesses among the regions.
February 28th, 2019
GALLERY