News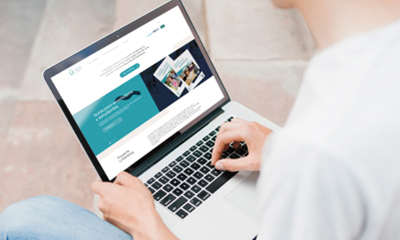 U-Ranking now offers two guides to help counselors and future students choose the right university degree program
The guides will be sent to over 8,000 high schools and vocational training centers
Choosing what and where to study is a crucial moment in the life of future students. Although they face this challenge with the help of guidance counselors from school, sometimes these professionals lack the necessary information or tools to offer personalized advice, especially with the recent increase in the number of universities and bachelor's degrees offered in Spain. According to the U-Ranking 2021 report, the educational offer in Spain is significantly increasing. For example, in the last ten years, the number of bachelor's degrees available in Spain grew by 44%. Choosing a degree is very important and can condition a student's academic success, since one-third do not complete the bachelor's degree they enrolled in and 21% drop out in the first year. Also, the degree they choose to study can condition their future employment and professional careers, given that, depending on the area of study and degree obtained, the differences regarding employment rates, types of contracts and salaries can be significant, with some university graduates earning more than 30,000 euros annually, while others barely reaching 20,000 euros. The bachelor's degrees with the highest employability rates are those in the Health Science field, followed by Engineering and Architecture, and the ones with the lowest are Arts and Humanities and certain Social and Legal Science degrees.
The importance of this decision calls for students and their families to be well informed before choosing a bachelor's degree and a university, thus, the need to seek support from specialists, mainly guidance counselors in secondary schools. However, compiling all the necessary information on university degree offerings in Spain is a difficult task, both for students and for vocational counselors themselves. That is why, the BBVA Foundation and the Ivie have developed a university guide for guidance counselors and future university students that explains how to use the 'Choose a University' tool in the www.u-ranking.es website, which offers information on approximately 3,500 bachelor's degrees from over 70 public and private universities. The guides will be sent by e-mail to more than 8,000 secondary schools, high schools and vocational training centers in Spain.
In just three steps, the 'Choose a University' tool allows users to build their own ranking of bachelor's degrees, based on their preferences on area of study, geographical location and academic orientation.
The guide explains how U-Ranking can be useful for three different types of future students: those who haven't decided what to study, those who know what to study but not where and, finally, those who know what to study and where but need more practical information regarding the degree and university, such as, strong and weak points, cut-off marks, tuition fees, position in the ranking, etc. Given the large number of new degrees which are still unknown to many, the guide begins by offering a map of degrees classified according to the areas of study to which they belong (Arts and Humanities, Social and Legal, Sciences, Health Sciences and Engineering and Architecture) and placed into 122 groups of similar degrees, although with variations in their name (see appendix).
This map is useful even at an early stage of education when students are still deciding the classes they need to take to make them eligible for the bachelor's degree they would like to pursue.
Along with a practical description on how to use the tool, the university guides explain the content of the U-Ranking project, developed jointly by the BBVA Foundation and the Ivie. U-Ranking offers every year an overview of the situation of the Spanish University System, analyzing the performance of Spanish universities and classifying their activities according to their performance in teaching and in research and innovation. In addition to the annual update of the database, a yearly report is carried out that offers results of educational and socioeconomic interest. Some of the topics dealt with during the nine editions of the project are: university dropout rates, labor market insertion rates of university graduates and changes in the degrees offered in Spain and their adaptation to the demands of recent years. All of this information can be very useful for guidance counselors when helping high school and secondary school students to make decisions that will affect their future.
A new, more practical and useful website design
The new guides go hand in hand with the new U-Ranking website that has been redesigned to be more compatible with mobile devices and user-friendly for students and career counselors. Also, the previous website was static, but the new design, full of images, different colors, animations and movement, offers dynamic graphs that can be customized and downloaded by the user and interactive sections that offer different options that allow to compare the results of the universities as a whole, by region or  between universities.
28 March 2022