News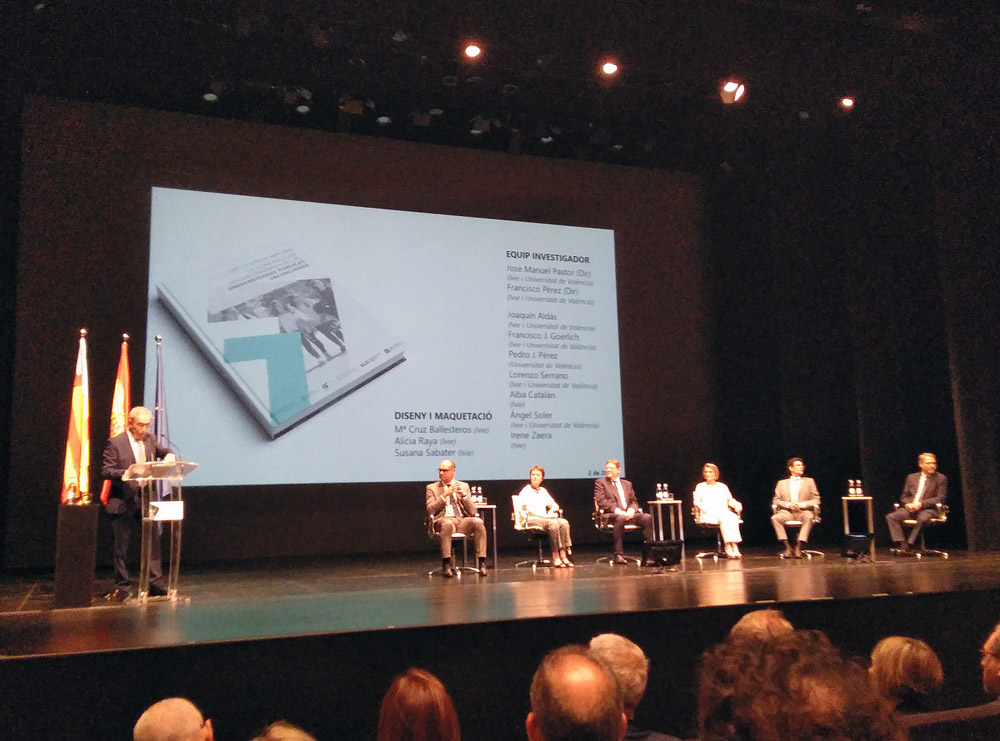 Valencian public universities generate 1.9% GDP and 2.3% employment in the Valencian Community
The Valencian public university system returns 2.7 euros to society for each euro received in public funding, according to the report carried out by the Ivie
The Valencian public universities and their activity generate 2,090 million euros and the equivalent of 44,202 jobs in the Valencian Community. These figures represent 1.9% of GDP and 2.3% of employment in the region, according to the 4th report developed by the Ivie on the socio-economic contribution of the Valencian public universities, presented at the Jaume I University in Castellón.
According to the recent study, the Valencian public university system (SUPV) returns, through income and value-added taxes paid by its alumni, 2.7 euros to society for each euro in funding received from the public administration. While the SUPV receives 770 million euros annually, it indirectly adds 2,088 million euros to annual tax revenues, since its graduates have better job opportunities and higher wages.
The study was presented by Francisco Pérez,  Ivie Research Director, in a special act with participation by the President of the Valencian Regional Government, Ximo Puig, and the Rectors of the five public universities of the Valencian Community.  During the act, the Rector of the Jaume I University and President of CRUPV (Conference of Rectors of the Valencian Public Universities), Eva Alcón, called for a joint strategy in which the five public Valencian universities work together to provide a stable financial framework system with sufficient funds to undertake their duties as a public service that provides educational training and research.
1 July 2019
GALLERY