News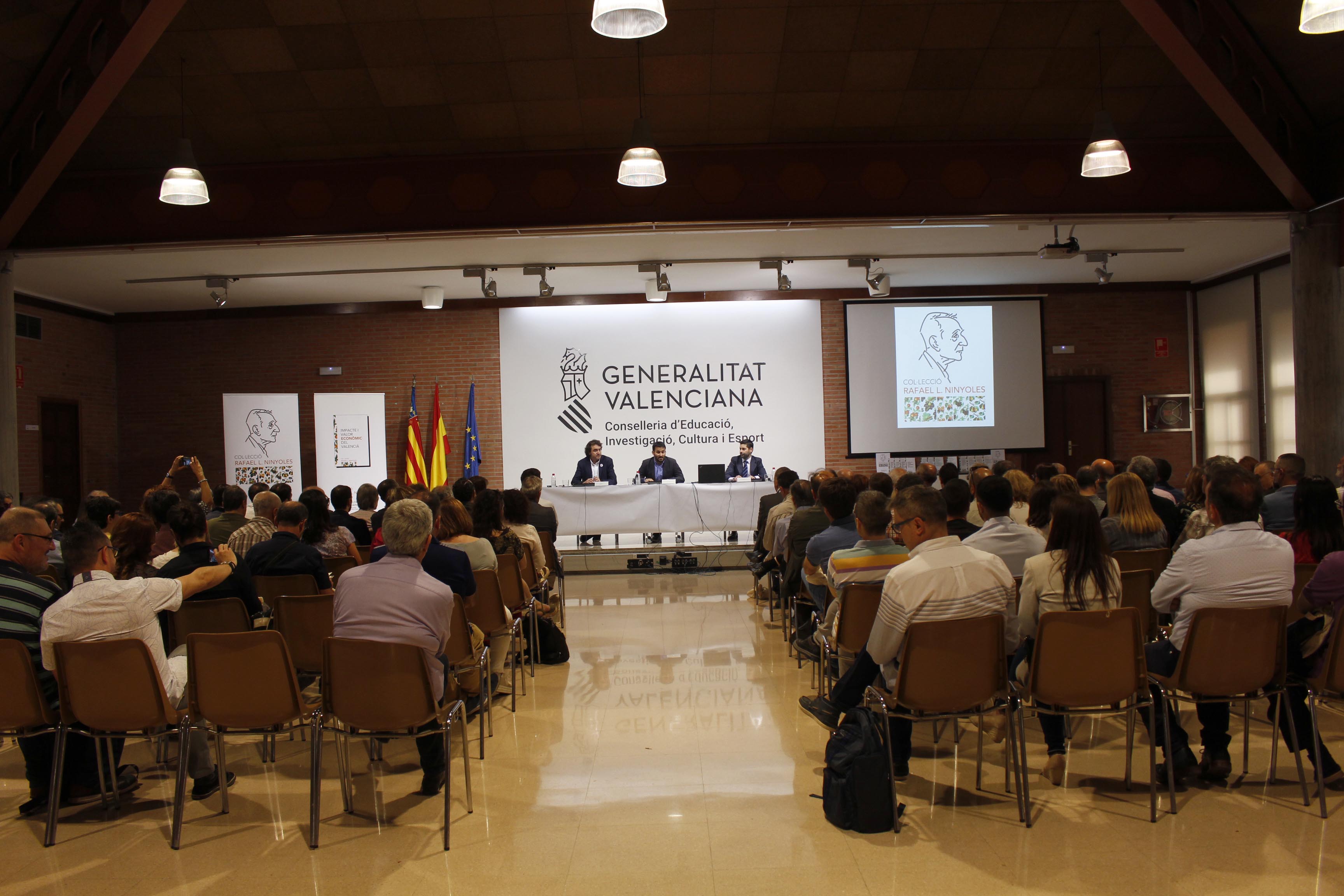 Activities related to the Valencian language account for 2.1% of the Valencian Community's GDP and almost 3% of its total employment
The Valencian language generates over 2,000 million euros of GDP and the equivalent of 56,000 full-time jobs in the Valencian Community, according to an economic impact analysis carried out by the Ivie
Direct activities related to the Valencian language represent 1,307 million euros in revenues, equivalent to 35,505 full-time jobs, according to the report on the analysis of the economic impact of the Valencian language "Impacte i valor econòmic del valencià", carried out by the Ivie for the Conselleria d'Educació, Investigació, Cultura i Esport (Valencian Regional Department for Education, Research, Culture and Sports). The sum of direct, indirect and induced contributions of the sectors with economic activities related to the Valencian language amounts to 2,065 million euros, representing 2.1% of the region's GDP. In addition, the expenditure made by these sectors supports the equivalent of 56,367 full-time jobs, 3% of the region's total employment. From the total impact on income (GDP) and employment, 63% is generated by direct contributions and the remaining 37% by indirect and induced contributions.
The report identifies four major sectors in which the Valencian language plays a key role in the generation of economic impact. First is the language industry made up of public and private institutions that teach the Valencian language and businesses that offer translation and language consulting services. Secondly, the media and culture industry, which includes book shops, publishers, record companies, audiovisual production, newspapers, radio or television, among other activities. The third sector is education, from pre-school to university. Finally, the report examines the impact of services provided by government bodies to improve the knowledge and dissemination of the Valencian language.
Of these four sectors, education generates the greatest impact (90.8% of GDP and 87.3% of employment). The impact of this sector on the economic contribution of the Valencian language (1,874 billion euros and 49,187 jobs) is mainly attributable to non-university teaching.
The media and culture industry also has a major impact, although far behind education, with 6.5% of the revenues and 10.6% of the jobs generated by the Valencian language, representing 133.6 million euros in income and the equivalent of 5,987 full-time jobs.
Regarding the public sector, its relative weight in the total impact of the Valencian language is 2.2% in terms of income and 1.4% of employment, while, the contribution of the language industry is minor 0.6% and 0.8%, respectively.
To estimate the impact of each of these sectors on the economy, the report has drawn on different sources of information, i.e. official statistics, liquidated public budgets, directory of businesses and surveys, with approximately 400 inquiries made to private firms.
4 June 2019
GALLERY