News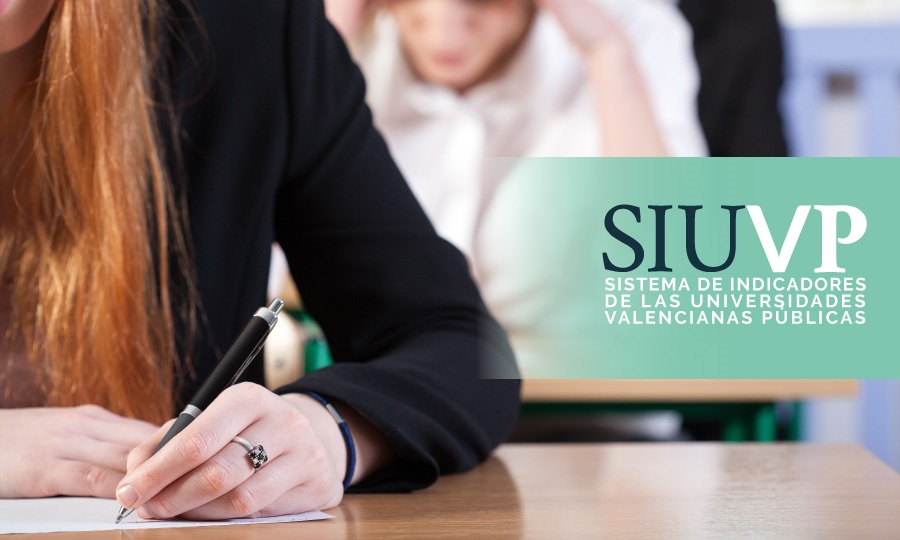 The success rate of bachelor's degree students at Valencian public universities improves by 4 points in the academic course during the pandemic
Percentage of credits passed by bachelor's degree students at Valencian public universities over total number of credits reached 92.9% in the 2019/2020 academic year compared to 88.9% the previous year
The SIUVP (Valencian Public University System of Information) website created by the 5 Valencian public universities —University of Valencia, University of Alicante, Polytechnic University of Valencia, Jaume I University and Miguel Hernández University— and the Ivie, has just updated 28 of its indicators, namely those referring to university admission, students and academic performance.
According to the SIUVP data, although the 2019/20 academic year was marked by COVID-19, which prevented in-person classes from taking place for almost two quarters of the university year, apparently such disruption did not have a negative effect on student results. In fact, the success rate of bachelor's degree students (percentage of credits passed over total number of credits assessed) increased from 88.9% in the 2018/19 academic year to 92.9% in the academic course affected by the pandemic. These good results are not due to a decrease in the number of students taking exams during the pandemic. On the contrary, the assessment rate, which measures the percentage of credits evaluated over total credits enrolled, also experienced an increase in almost 3 percentage points, reaching 94.7%.
Improvements in student performance were observed in both genders, although slightly higher in women. The success rate of female university students in bachelor's degrees reached 94.79% in the 2019/20 academic year, compared to 90.83% in the previous year. On the other hand, their male counterparts achieved a rate of 90.47% credits passed over total credits, 4 points (86.26%) more than in the previous course.
The higher success rate was also visible in the total number of graduates, which increased by 8.3% compared to the previous academic year. In sum, a total of 26,660 bachelor's degree students graduated during tge 2019/20 academic year, 15,301 women (57%) and 11,359 men (43%).
In the case of master's degrees, the percentage of credits passed remained stable at 98.9% during the academic year of the pandemic. This postgraduate degree involves a greater investment on behalf of students, and, in general, is taken by older students with a very high level of involvement.
The data contained in the SIUVP website ranges from academic issues related to supply and demand degrees, to more specific economic data on resources and results of each university's activity. Specifically, the indicators are grouped into the following areas:
Admission
Students
Academic results
Internationalization
Human Resources
Research and tech transfer
Economic data
For more information, please visit: www.siuvp.es
10 January 2022