News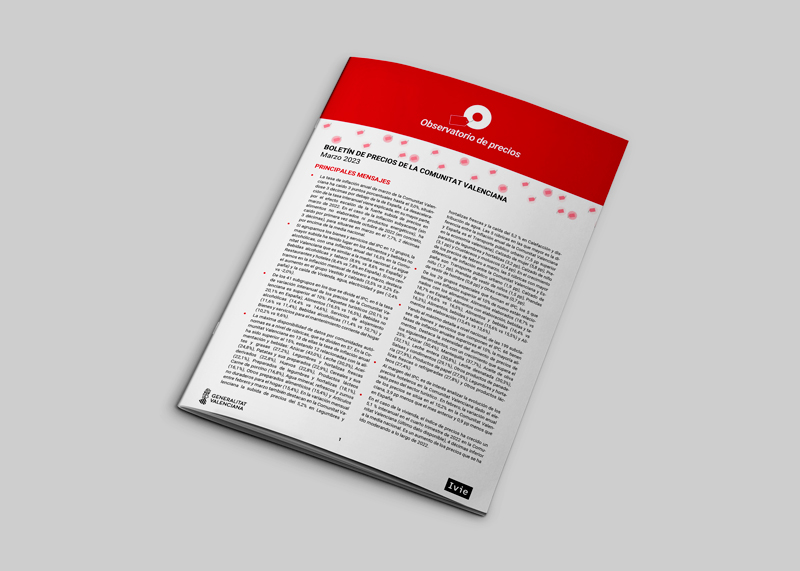 Core inflation in the Valencian Community drops for a second month in a row, narrowing the gap with the overall inflation rate
In April, the annual inflation rate in the Valencian Community stood at 4%, which was 1 percentage point (pp) higher than the previous month and one tenth of percentage point below that of Spain. For its part, core inflation (which excludes unprocessed food or energy products) decreased for a second month in a row in April to 6.7%, creating a gap between core and headline inflation of 2.7 pp, two points less than in March.
Of the 12 groups of goods and services in the Consumer Price Index (CPI), the inflation rate of food and non-alcoholic beverages fell by 3.7 pp to 12.8%. This reduction is mainly explained by the step effect of the sharp acceleration that took place in April 2022. When focusing on monthly inflation from March to April, two figures stand out the most: the increase in clothing and footwear (8.1% vs. 7.5% Spain) due to the rise in prices of new seasonal products and the decrease in housing, water, electricity and gas (-1.8%, same as in Spain).
The CPI offers the maximum availability of data by region at the level of headings, which are grouped into 57 categories. In the Valencian Community, 8 groups have experienced an annual inflation rate higher than 15%, all of which are related to food and beverages: sugar and sweets (43.4%), milk (27.4%), potatoes and potato products (19.5%), dairy products (18.6%), cereals and bakery products (16.3%), mineral water, soft drinks and juices (15.9%), processed vegetables (15.8%) and pork (15.5%).
Apart from the CPI, it is interesting to analyze the evolution of hotel prices in the Valencian Community given the importance of tourism in the region. In March (latest available data), the annual variation of prices was 11.8% in the Comunitat Valenciana, 1.6 pp more than the previous month and 1.3 pp above that of Spain. The monthly price evolution reports on the Valencian Community, prepared by the Ivie, is included in the Price-monitoring Observatory of the Valencian Regional Government.
In addition to these brief monthly reports, the project includes a database made up of a system of indicators based on detailed information from the CPI, which is supplemented with other price indexes in different areas such as industry, housing, urban land, commerce and tourism. It is updated every month and includes information for the Valencian Community, other Spanish regions and Spain.
17 May 2023