News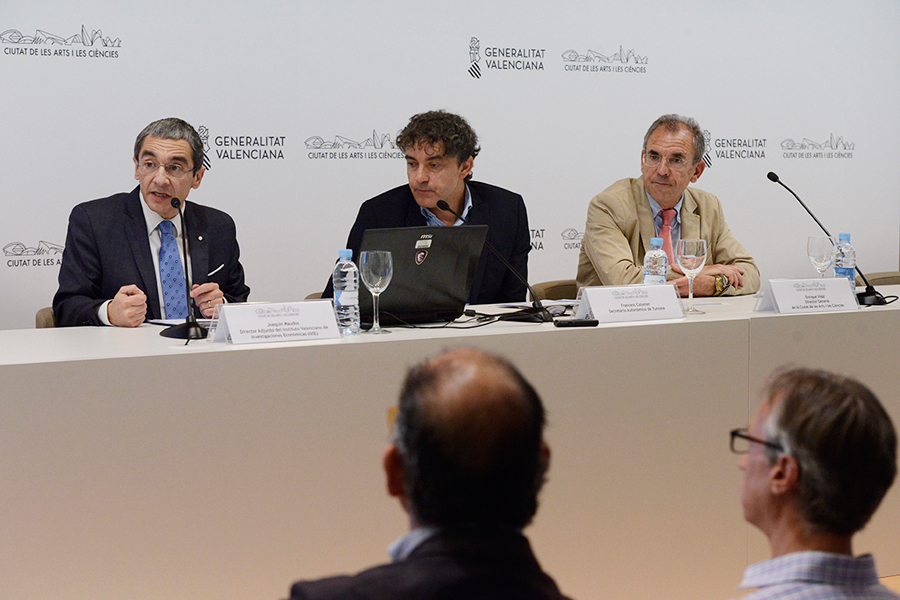 The City of Arts and Sciences of Valencia generated 134.4 million euros in tourist spending in 2018
The scientific and cultural complex generated 113.4 million euros for the Valencian economy and supported 3.509 full-time jobs, according to the economic impact analysis carried out by the Ivie
In 2018 a total of 2.7 million people visited Valencia's City of Arts and Sciences, 7.2% more than in the previous year, with a total tourist spending of 134.5 million euros. When broken down, spending by tourists at the complex accounted for 129.5 million euros, while the remaining 5 million euros were spent by visitors attending acts and events organized at the City of Arts and Sciences.
The total tourist spending attributable to the City of Arts and Sciences had an impact on the Valencian economy of 57.4 million euros in income (wages and salaries) and generated the equivalent of 2,365 full-time jobs a year.  However, in addition to the economic impact generated by tourist spending, according to the report 56.1 million euros of income and 1,143 jobs came from ordinary operations including central services, parking and the Umbracle and Ágora spaces.
Therefore, the sum of both sources of economic impact (tourist expenditure + ordinary operations) is 113.4 million euros of income and 3.509 full-time jobs.
The report, carried out by Ivie's Research Deputy Director, Joaquín Maudos, and  Research Technician, Fernando Pascual, highlights an increase of 14% in the number of visitors to the Museum of Sciences in 2018.  From the total visitors, 40% were from other countries, mainly Italy, France, United Kingdom and Germany. The amount spent per visitor and day reached an average of 98.5 euros (93.2 euros for visitors from Spain and 106,6 euros for visitors from other countries).
30 May 2019
GALLERY