News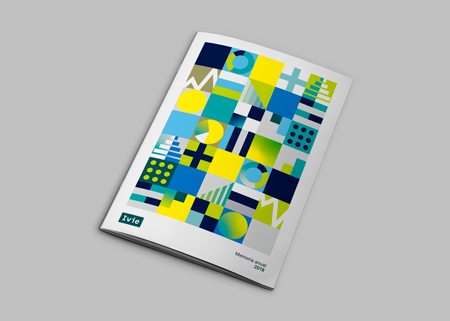 The number of activities undertaken during 2018 by the Ivie is three times that of the previous year
Ivie's Annual Report is now available for download, with a detailed description of the activities carried out during 2018
During 2018, the Ivie participated in a total of 37 activities (seminars, workshops, debates, study presentations, etc.), almost three times more than in the previous year. Hence, the Institute continues to promote the exchange of knowledge with the support of various institutions, including BBVA Foundation, Ramón Areces Foundation, Cotec Foundation for Innovation, AVE (Valencian Association of Entrepreneurs), Bankia and Ernest Lluch Foundation, among others. The year 2018 marked the start of a collaboration agreement between the Ivie and the Ernest Lluch Foundation with a series of 5 Dialogues on Inequality and Democracy in which ten high-profile experts, such as Antón Costas, Sara de la Rica or Joaquín Almunia, participated.
Of the most outstanding events carried out during 2018 were the series of lectures and seminars organized in collaboration with the Valencian Regional Government as part of IvieLAB project titled "Assessment of the sustainability of welfare policies in the 20th century" (Evaluación de la sostenibilidad de las Políticas de Bienestar en el siglo XXI).
According to the Annual Report, the Ivie has also increased its number of research projects from 45 in 2017 to 65 in 2018. Of the themes covered by the projects, worthy of mention are its core lines of research: growth and capitalization, education, knowledge economy and digitalization, regional funding and economic impact analysis. In addition, a new database was created in 2018 that will be updated annually with information on the access to banking services in Spain.
Ivie's 2018 report includes a list of all the scientific publications produced by its associate professors and researchers. In total, 180 papers were published, including articles in scientific journals, books, monographs and working papers.
In addition, the dissemination of Ivie's research results generated over 3,100 news items in 2018, among which 51 were opinion articles written by Ivie researchers and technicians. Last year, 12 studies were presented to the media covering important issues such as the transition of university students to the labor market, the competitiveness of firms, the results of corruption and employment and income opportunities in Spain.
2018 in numbers:
65 projects
26 databases
180 publications (research articles, books, reports and working papers)
3.103 news items
37 activities, including study presentations, seminars and workshops
96 collaborating researchers
May 13th, 2019