News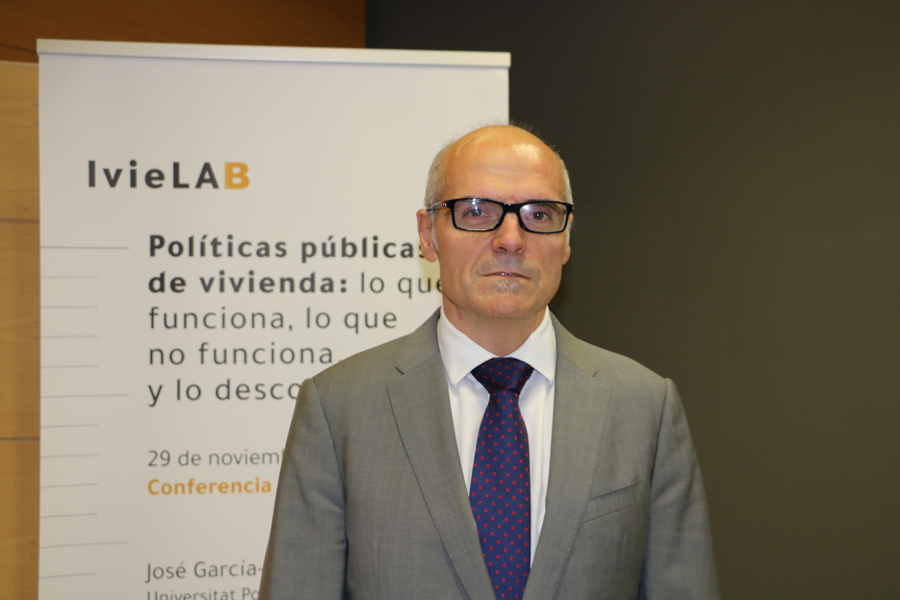 Ivie researcher José García Montalvo has been granted the 2019 Rey Jaime I Award in Economics
In recognition of his "valuable, original and farseeing research linked to economic reality"
The jury of the Rey Jaime I Awards has granted the 2019 prize in the category of economics to Ivie Researcher José García Montalvo.  Graduated in Economics from the University of Valencia with special honors in 1987, in 1988 he received the First National Graduation Prize from the Spanish Ministry of Education and Science, followed by a Ph.D. in Economics from Harvard University in 1993. He is Professor of Applied Economics at the Pompeu Fabra University and Research Professor at the Barcelona Graduate School of Economics. Currently, he is Vice-Chancellor for Scientific Strategy at Pompeu Fabra University and has published 17 books and over 100 articles in specialized journals.
According to the jury, García Montalvo merits the award for his "valuable, original and farseeing research linked to economic reality". His studies "address a wide and varied range of key topics, which he analyzes using advanced techniques and valuable data obtained from unconventional sources." In addition, the award organizers emphasize his "ability to consider how public policies are developed".
His specialized fields of research are econometrics, economic development, the labor market for youths and the economy of the housing market. His research work focuses on the need to establish objective criteria to help policymakers make good decisions. According to the researcher: "It is important to know if a policy will be effective, but also to study its consequences and long-term effects."
José García Montalvo has collaborated in various studies developed by the Ivie, among which worth highlighting are Observatorio de Inserción Laboral de los Jóvenes (Observatory of young people's transition to the labor market) for Bancaja; La vivienda y el sector de la construcción en España (Housing and construction sector in Spain) for CAM; and Impacto económico del Aeropuerto de Valencia (Economic impact of the Valencia Airport) which opened up a new line of research for the Ivie.
When notified of the award, García Montalvo expressed his thanks on receiving what he considers "one of but maybe even the most important economics awards in Spain", further commenting that it represented "a great honor" for him and that it was a "double privilege" for a Valencian to receive this award from a Valencian institution.
The Ivie extends a heartfelt congratulation to García Montalvo. As an institution, we are proud to have him among our team of researchers. Congratulations!
5 June 2019