Publications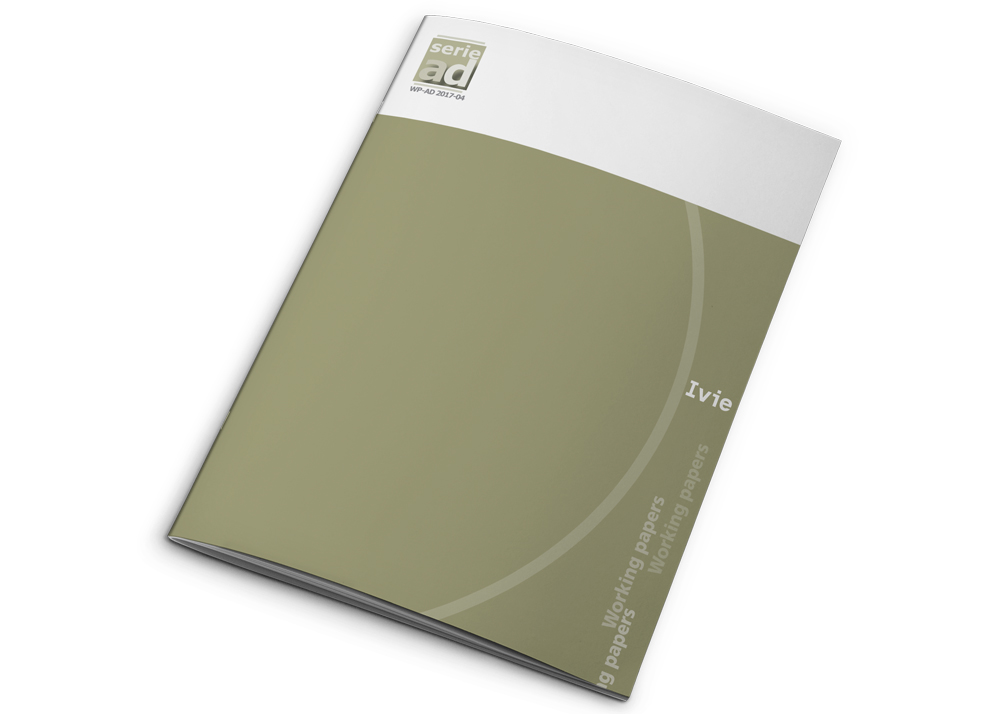 WP-AD 2014-05
Doing it now or later with payoff externalities: Experimental evidence on social time preferences
Ponti, G., Rodríguez, I. and Di Cagno, D.
Year of publication: 2014
Keywords: intertemporal decisions, time preferences, social preferences.
Abstract
We report experimental evidence on the effects of social preferences on intertemporal decisions. To this aim, we set up an intertemporal Dictator Game and investigate whether (and how) subjects change theirchoices, compared with those they had taken in absence of any payoff externality in a previous stage of the experiment. We run two treatments -INFO and BELIEF, respectively- depending on whether Dictators know -or are asked to elicit- their assigned Recipients' risk and time preferences. We find that high (own) risk aversion is associated with low (own) discounting. We also find that (heterogeneous) socialtime preferences are significant determinants of choices, in that Dictators display a marked propensityto account for the Recipients' intertemporal concerns.