News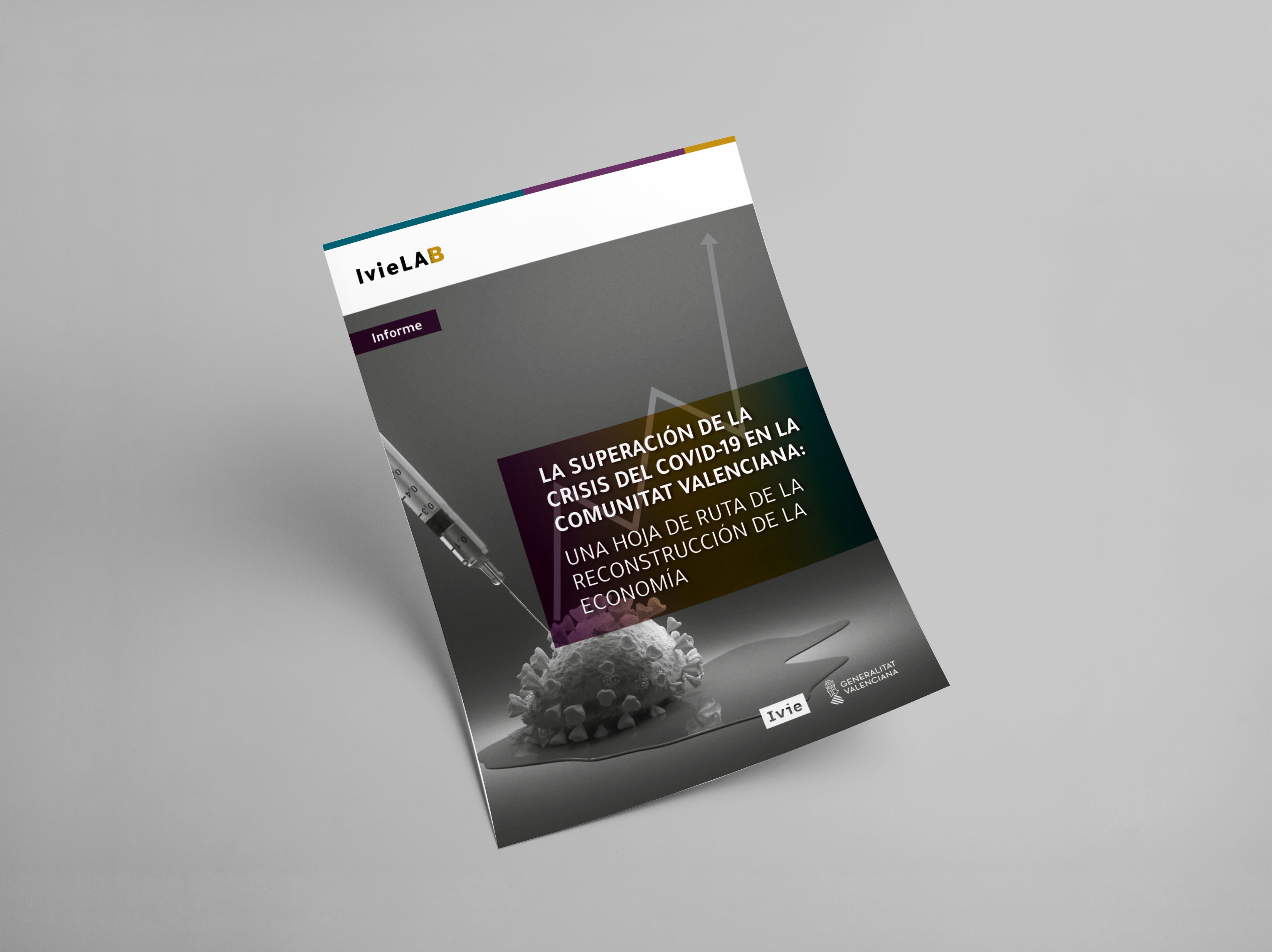 Overcoming the COVID-19 crisis in the Valencian Community
At the request of the Valencian Regional Government, the Ivie has developed the COVID-19 impact report that will serve as a basis to design the recovery strategy of the region
The economic forecast of the effects of the COVID-19 crisis on the Valencian Community points to a greater loss of income and employment in the region than is expected in Spain. Moreover, the Valencian Community already had previous weaknesses in comparison to the country as a whole, for example, 12% less GDP per capita than the national average. Therefore, a rebuilding strategy is needed to obtain a fast recovery of the pre-crisis wellbeing levels, but also to reduce the preexisting economic gap between the Valencian Community and Spain.
The Ivie has developed a document that sets out a roadmap to reach these objectives. The report, developed for the Valencian Regional Government, was presented by President Puig to the Valencian Parliament (Cortes Valencianas) and to the media. The document, co-directed by Francisco Pérez and Joaquín Maudos, highlights the importance of a joint collaboration between the different actors in the Valencian economy and society.
First of all, the document points out the weaknesses the Valencian Community had prior to the current health crisis: greater productive specialization in sectors related to tourism which have been hit the hardest by confinement and safety measures; higher number of people susceptible to unemployment (e.g., less qualified workers or with temporary contracts) and the existence of a business fabric dominated by micro-enterprises. In addition to all this, Valencian firms have low productivity levels and the region receives less public funding than the national average.
The roadmap considers three time horizons. In the short term, the main objective is to save lives by flattening the contagion curve, maintain employment and the productive fabric, protect the income level of those most affected by the crisis and the Valencian public administration's ability to pay. In the medium term, income must be generated and public debt should not reach unsustainable levels. In order to achieve these goals, it is necessary to increase firm competitiveness by including knowledge which, in turn, improves productivity. In addition, steps need to be taken to protect the overall health system and the elderly in nursing homes and to adapt the education system to the limitations imposed by the risk of infection.
Finally, in the long run, the report highlights actions that can be taken in the private sphere to boost R&D investment  and promote firm growth and professionalization, while taking advantage of the opportunities presented by the "new normal". In the public sphere, the document  proposes actions to modernize the public administration system, streamline the regulatory framework, strengthen public investment and eliminate the financial discrimination against the Valencian Community.
In summary, the document sets out three main strategic lines:
To supervise/manage the progress of the knowledge society, digitalization and the future of work to take advantage of the new opportunities offered.
To adapt the productive fabric to the new scenario.
To modernize the welfare state and governance of the public sector.
21 May 2020
GALLERY