News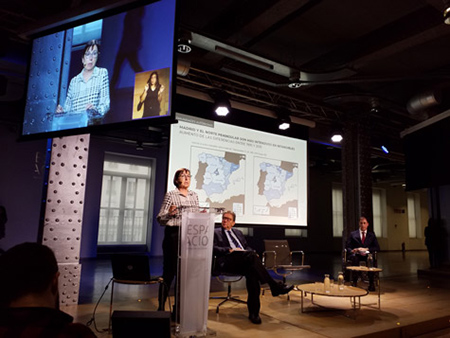 Spain increases its investment in intangible assets at a yearly average rate of 3.8%, but still has lower levels than the rest of developed economies
Spain continues to invest more in tangible assets than in intangibles (65% and 35% of its total investments, respectively), compared to other EU countries, according to the Cotec Foundation-Ivie report on the intangible economy in Spain
According to the Cotec Foundation-Ivie report La economía intangible en España. Evolución y distribución por territorios y sectores (1995-2016) (Intangible economy in Spain: Evolution and distribution by region and sector), Spain's investment in intangible assets accounts for only 35% of its total investments. This rate is much lower than that of other countries, such as,  the US, UK, France, Netherlands, Finland or Sweden, which invest more in intangibles than in tangible assets.
The report includes one of the most comprehensive international databases on the intangible economy and provides information on the annual investment flows of 8 different types of intangible assets: R&D, software, design, advertising, market research, organizational capital, and other mineral exploration and spending on the production of entertainment and artistic originals. The database offers a sectoral breakdown of 27 sectors for Spain's 17 autonomous communities and is available on the Cotec Foundation website (www.cotec.es).
In addition, Spain not only invests less in intangibles than other countries, but also differently by investing more in advertising and market research, and less in R&D, training employees and organizational structure. Intangible assets are a distinctive characteristic of knowledge economies and investing in them is vital to improve productivity and enhance the quality of life. However, data on this is not yet adequately reported in official macroeconomic statistics (National Accounting) or at a microeconomic level.
Despite this disadvantage, Spain's economy seems to be clearly converging in this area, which can be seen by the fact that Spain has been leading investment growth in intangible assets in Europe for the past two decades with a yearly average growth rate of 3.8%, a figure much higher than that of other important EU countries, such as, France (2.6%), UK (2.4%) and Germany (1.9%).
28 November 2019
GALLERY