News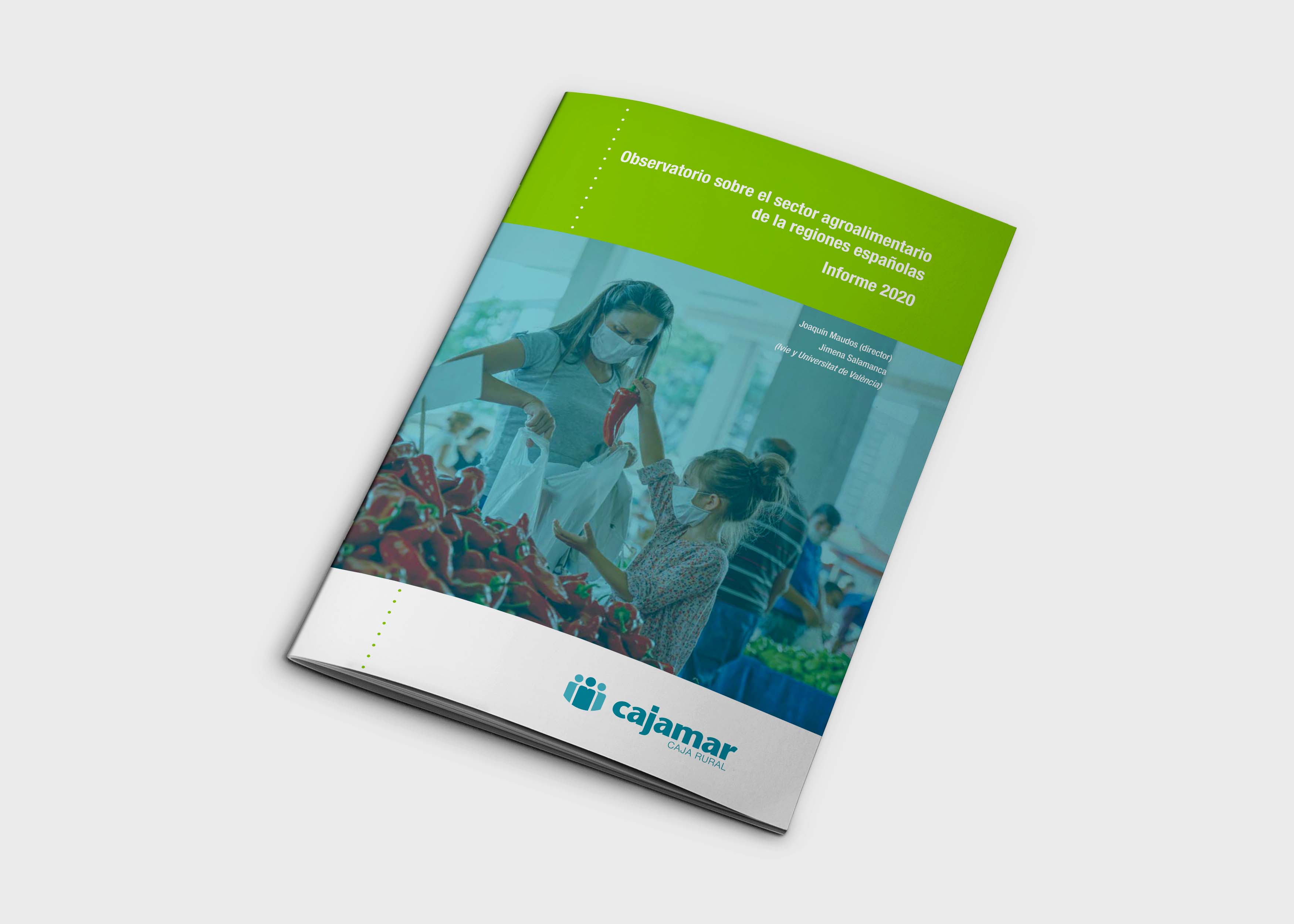 Cajamar and the Ivie present the 2020 Observatory of the agri-food sector in the Spanish regions
Grupo Cooperativo Cajamar has just released the 2020 report on the Observatory of the Agri-food sector in the Spanish regions, which complements annual study carried out by the Ivie's on the sector in Spain and its international comparison. This new document, which focuses on the territorial dimension of the agri-food sector and analyzes its importance and characteristics in each of the Spanish regions, has also been prepared by Ivie's Deputy Director, Joaquín Maudos, and Ivie economist, Jimena Salamanca.
The agri-food sector is one of the most important pillars of the Spanish economy's foreign sector, with exports reaching an all-time high of 53,102 million euros in 2020. In addition, according to data from the Observatory on the Spanish agri-food sector in the European context, in 2020 the sector generated 9.7% of GVA in the Spanish economy and 11.7% of its employment.
The new regional report contains a system of indicators similar to that of the European report in that it analyzes the same areas: added value and production, employment, productivity and competitiveness, the importance of food in the shopping basket, inflation and price level, foreign trade, innovation and environment. In addition, new indicators have been included that enrich the analysis of the sector, such as indicators of the agri-food industry companies, agricultural structural and food consumption in households.
The Andalusian agri-food sector is the largest in Spain, with a weight in the economy of 20,148 million euros in 2020, representing 20.4% of the country's agri-food GVA (including the primary sector, processing industry and distribution). Regarding the labor market, the Andalusian agri-food activity generated 520,937 jobs, 22.1% of employment in the sector throughout Spain. Following is Catalonia, with 15.1% of the country's agri-food GVA and 14% of employment in the sector; and the Valencian Community with 9.2% of GVA and 10.2% of employment.
These three regions are also the main exporters of agri-food products. In addition, Andalusia, Catalonia, Castilla y León and the Valencian Community account for half (49.3%) of the companies in the Spanish agri-food industry.
In 2020, Spanish households consumed a total of 31,879 million kilograms of food, with a total value of 79,348 million euros, of which 57.9 % was concentrated in Andalusia (17.7 %), Catalonia (16.7 %), Community of Madrid (12.7 %) and the Valencian Community (10.7 %). While the regions where the volume of food consumed was less than 2 % of the national total were La Rioja (0.6 %), Cantabria (1.2 %) and Foral Community of Navarre (1.3 %).
The behavior of the Spanish households in food consumption contrasts with that of a year ago, where compared to the 11.2 % increase in 2020, there was a 0.4 % decrease in 2019.
27 December 2021