News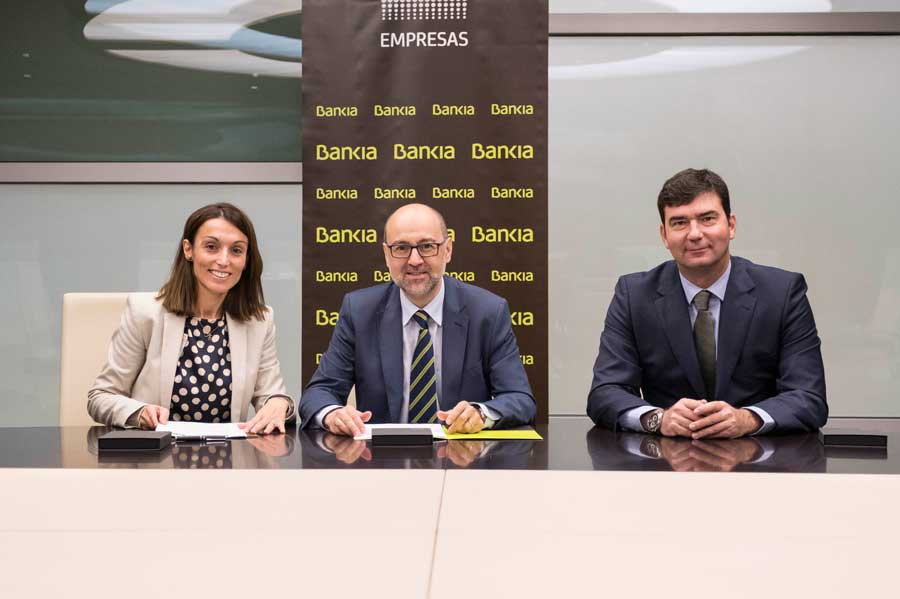 Bankia and Ivie launch the new project: Corporate Competitiveness Observatory in the Valencian Community
Only 17% of Valencian firms reach an "excellent" level of competitiveness, compared to 31% in the Basque Country and 25% in Catalonia and Madrid
Bankia and Ivie have signed an agreement to create the Corporate Governance, Strategy and Competitiveness Observatory in the Valencian Community (GECE) which is a tool that allows to study the levels of competitiveness of Valencian firms, as well as the factors and internal causes that contribute to making businesses more competitive.
According to recent studies carried out by the Ivie, only 17% of Valencian firms reach an "excellent" level of competitiveness, compared to 31% in the Basque Country and 25% in Catalonia and Madrid. Therefore, it is necessary to examine the causes of this deficiency in order to help firms make strategic decisions.
So far, studies on competitiveness were based on macrodata and limited by the lack of microdata available at firm level. However, the GECE Observatory will combine macroeconomic (sectoral breakdown) information with new available databases that provide information on financial statements, shareholders, capital and organizational structure of firms, making it possible to acquire a deeper understanding of Valencian firms.
The GECE Observatory starts off as a one-year project, but with the intention of making it continuous and ongoing.  The project includes the development of quarterly reports which highlight aspects in three areas (corporate governance, strategy and competitiveness), as well as a collection of short informative notes (Keys to competitiveness) and specific success cases of Valencian firms that can serve as a benchmark for other companies.
November 13th, 2017